Posted by BROOKLIN MODELS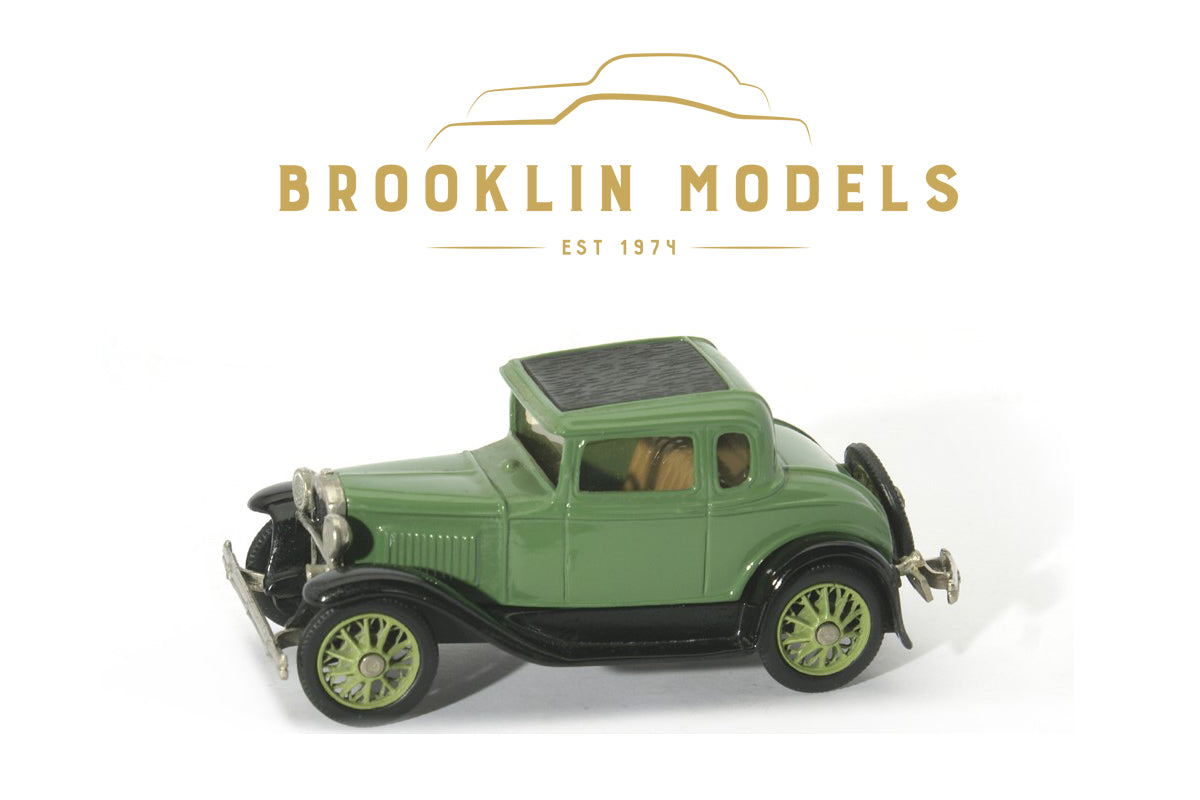 The Ford Model A Coupe was only produced in England, replacing the 1930 Ford Model A Tudor, and was also designated as BRK5 on the box label. But oddly the model's baseplate has no number indication at all. The BRK5A designation was introduced in an attempt to clear the confusion. Most of the Ford Model A Coupes are found in different shades of green with black roof insert and fenders....
Posted by BROOKLIN MODELS
The first version of the 1930 Ford Model A Victoria was made in Canada. Done in maroon with black roof and fenders, is the rarest one with a quantity of only 10 produced. The other Canadian versions are found in brown and in olive green, with white roofs and black fenders. English production are found in olive, beige, tan and in various green shades with cream roofs. License plates, only...