Posted by BROOKLIN MODELS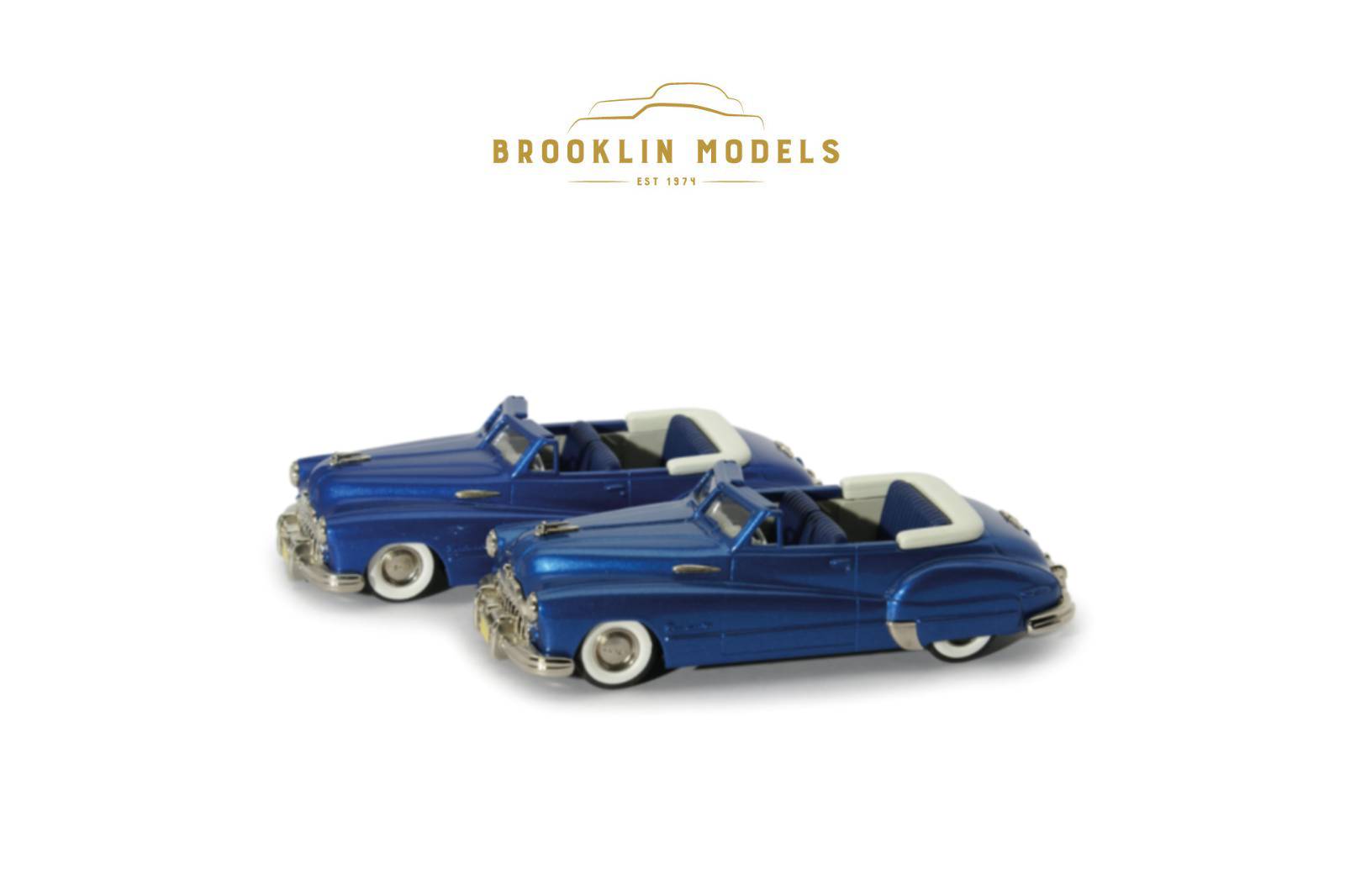 The standard 1948 Buick Roadmaster Convertible (BRK45) appeared shortly after the C.T.C.S. special. It is finished in blue metallic with white and grey interior. Color shades of blue exist. These models may be found with wide spaced grille bars (14 bars) and narrow spaced grille bars (21 bars). The final Buick Roadmaster was the BRK45A, with identification on the box, introduced in 1995 and deleted in 1999, finished in cream...
Posted by BROOKLIN MODELS
Numerous variations of the 1949 Buick Roadmaster exist, due to a wide variety of shades for body color. Although generally thought of as being dark metallic grey, shades of dark silver, green, grey, violet have widely been seen. To increase the variation quantity even more, there are two castings of the Buick Roadmaster, early models with a small hood ornament and later versions without. It might be correct to say...