HOW MUCH DO YOU KNOW ABOUT BROOKLIN & THE FIFA WORLD CUP
Posted by BROOKLIN MODELS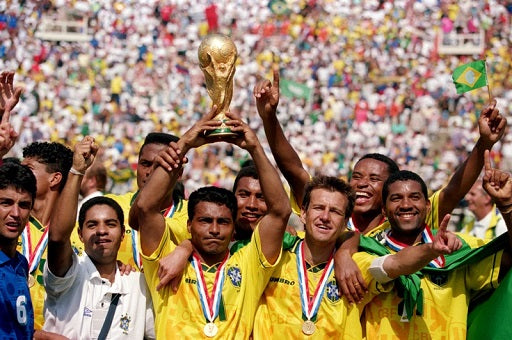 The fifteenth edition of the world football championship was held in the United States in 1994, for the first time outside of Europe and Latin America, and for the first time with the assignment of three points to victory. This was also the last 24-team edition, expanded to 32 from the next world championship.
It was won by Brazil, after defeating Italy in the final on penalties for 3-2. For the first time in history the world title was awarded after the penalty shots, after the regulation and extra time of the final ended with a tie (0-0). Brazil won its fourth world championship and was the first national team to reach this historic milestone.
BRASILIA PRESS
The 1994 World Cup Football Championship was held in the United States, providing Americans with more exposure to this international sport. The eventual outcome saw a strong Brazilian team claiming the World Cup for the fourth time. Brasilia Press has commissioned a special Code 2 Brooklin to commemorate this fourth victory, a 1957 Ford Fairlane in Brazil's colors of green and yellow. Paul Bender received permission from the Brooklin factory to apply decals to 94 of C.T.C.S.'s 750 1991 specials, the beautiful metallic green Ford Skyliner with gold flash that was the perfect medium for displaying Brazil's green and gold colors. The words "Fourth Time World Cup Champions - Soccer 1994 - Brazil" appear on the sides in English and in Portuguese and the Brazilian flag is placed on the hood. A large decal in yellow, with a picture of a soccer ball and the date 1994, covers the entire roof and extends over the C-pillars. The interior colors, license plates and base-plate of the original special have been retained and tyres are whitewall. Baseplate retains the "C.T.C.S. 91" designation. This Code 2 Ford Skyliner is the only sports-related Brooklin special and it commemorates a notable event, the coming of football at an international level to the United States.
You can find many other Brooklin stories on the fourth edition of the Brooklin Models Collectors Guide. Click here
Collection 2019
Sale 70% Off
Title for image