HOW MUCH DO YOU KNOW ABOUT BROOKLIN & MARILYN?
Posted by BROOKLIN MODELS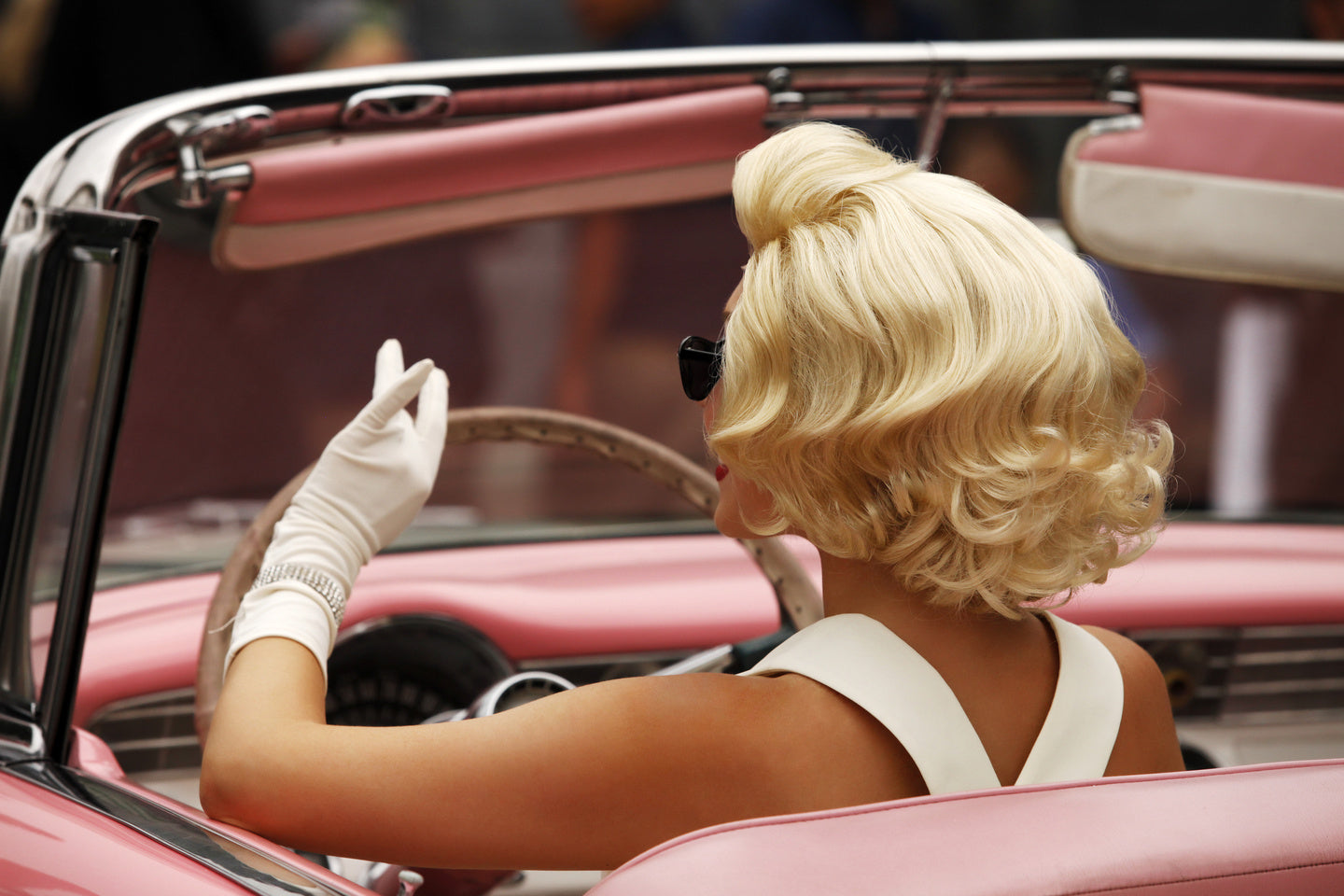 You might not know that the streets of the modeling company that we all love and those of the most famous blonde diva of all time have crossed in the past and the reason (guess what?) Is a car: the Ford Thunderbird Convertible.
The original Marilyn's Thunderbird
 Marilyn was photographed aboard her black Ford Thunderbird Convertible, shortly after June 1956 with her husband, playwright Arthur Miller, and she owned the car for about 6 years, until the diva decided to give it to the son of her acting coach, Lee Strasberg, in 1962.
In November 2018 the American auction house Julien's auction took on the task of selling the car with a guide price between $ 250,000 and $ 500,000. At the end, the T-Bird was sold for $ 490,000.
Brooklin Models BRK13Y
 The 1956 Ford Thunderbird is part of the second special for the Brooklin Club Deutschland produced in 1993. This was a 2 model set of the Thunderbird, one in black, the original of Marilyn's car and the other in pink, also owned by Monroe after moving to Hollywood. The peculiarity was represented by the presence of a figure of its owner, Marilyn Monroe, produced by the British company Omen Miniatures.
Before the launch of the model a trial was made by the factory and sent to Omen Miniatures to verify if the Marilyn Monroe figure would properly fit in the car. 
The Omen figure of Marilyn Monroe is cast in the seated position and features her dressed in a white summer dress with matching white shoes. The figure can easily be placed in either T-Bird.
Just 250 Thunderbird sets were produced with a numbered certificate and were made available to club members only.
You can find many other Brooklin stories on the fourth edition of the Brooklin Models Collectors Guide. Click here
Collection 2019
Sale 70% Off
Title for image