BROOKLIN AND THE MERLEY HOUSE & MODEL MUSEUM
Posted by BROOKLIN MODELS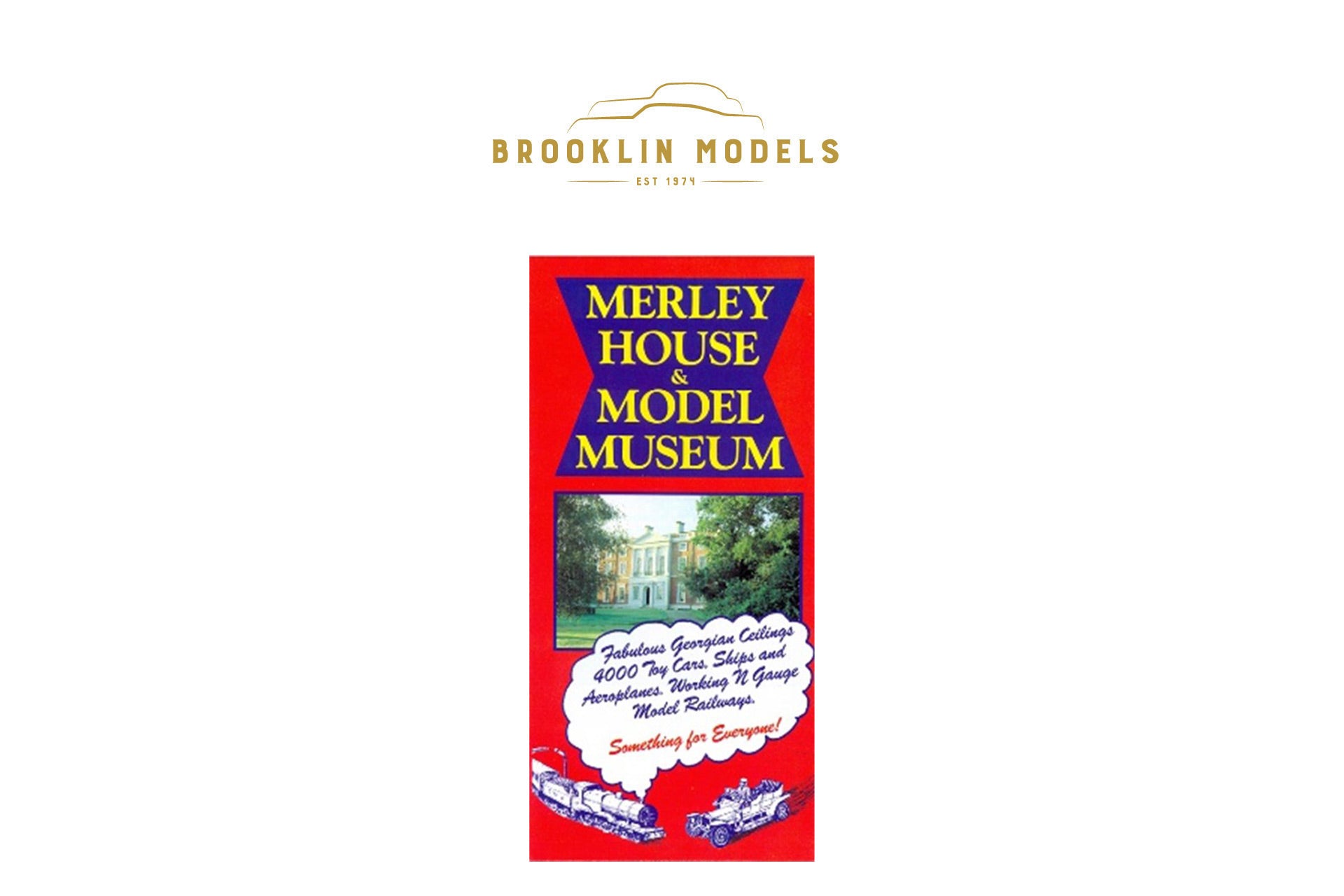 Located near Wimborne, in the county of Dorset, England, some 100 miles southeast of London, the Merley Museum had the largest public display of Brooklin Models in the world numbering over 500 different issues, including very special and rare models. In addition to Brooklins there were other models, toys and trains on display, including Western, Durham, Mini Marque and many others. The total number exceeded 5600 pieces. Merley House & Model Museum is itself a collector's item. The building is a Grade One restored Georgian mansion, built in the 1750's. Through the years the property has had several owners and was used by the American Pioneer Corps from 1940 through 1945. John and Josephine Hammick acquired Merley House in 1967 and have slowly restored it to its present condition. John Hammick had a large collection of models and toys and in 1987 he had the idea of opening the museum. In 1998 he decided to sell his collection because he was due to retire on the following year and closed the museum.
The Merley House & Model Museum was opened on April 25, 1988, with Lord Montagu of Beaulieu presiding. A Dodge Van, limited to 100 pieces, was commissioned for this event. Blue in color, with red interior and fenders and blue wheels, the model features the name and address of the museum on the side panels and a notation of the opening date on the doors in red. 100 pieces were produced with certification on the box.
The set released in August 1990 consisted of the second edition of the Brooklin Collectors Guide and two special Brooklins. A 1932 Packard Light 8 with body in dark blue, fenders and chassis in red, luggage rack in the rear in black and the interior in grey and a 1931 Hudson Greater 8 with body in red, fenders and chassis in blue and the interior in grey. This set was produced in a number of 500 with "1 of 500" cast in base and packed in a special box.
Author: Gianluigi Cappi
You may find more pictures and information on this model plus many other Brooklin stories in the Brooklin Models Collectors Guide.
Collection 2019
Sale 70% Off
Title for image