BROOKLIN AND THE 1953 AIRSTREAM WANDERER
Posted by BROOKLIN MODELS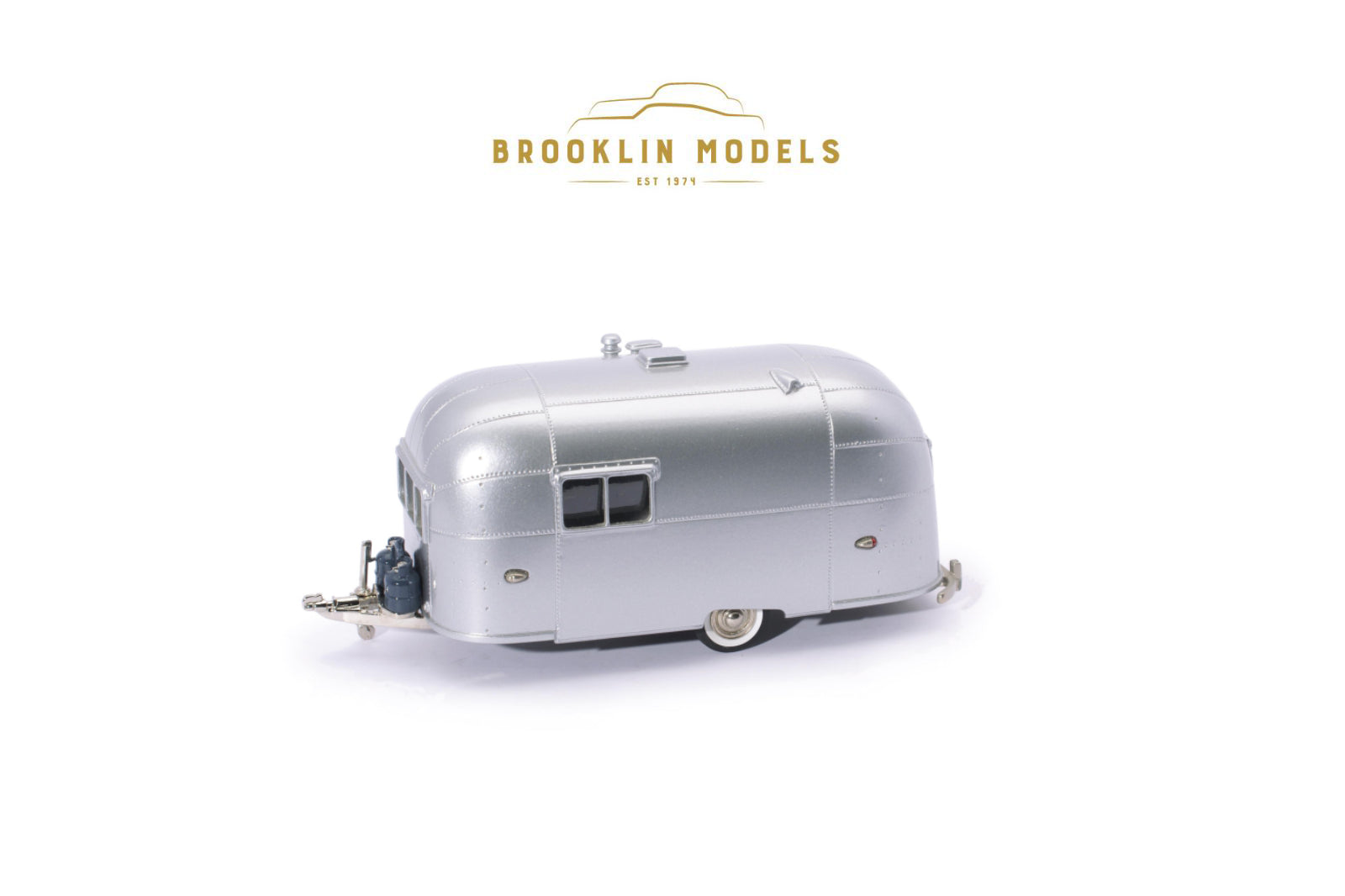 The standard 1953 Airstream Wanderer (BRK54) was released in June 1995, a year later than the B.C.C. special edition. It is also finished in silver with orange license plate and whitewall tyres. The first models were released in a large plain black box with gold label and logo.
BROOKLIN COLLECTORS CLUB
The 1994 special from the B.C.C. was released on May 19, 1994, making its first public appearance prior to the 20th Anniversary factory. This is a unique set consisting of a 1955 Chevrolet Nomad (BRK26) and a 1953 Airstream Wanderer trailer. Based on the actual trailer owned by David and Jennie Palmer, the Wanderer is done in gloss silver, simulating the distinctive aluminium body of the classic Airstream. The model features four running lights and B.C.C. decals in blue on the sides. On the tow bar in front of the trailer there are two propane tanks in blue, topped by chrome valves. On the rear there are the Airstream name badge, two red taillights, and a Kentucky license plate in blue. The baseplate and tow bar are black, with a base inscription reading "B.C.C. 1994 1 of 350 Nomad - Airstream - 20th Year of Brooklin Models". The Nomad - Airstream set is packed in a special silver and blue box, comes with a B.C.C. 6th anniversary year model certificate and is limited to 350 sets.
BARE METAL
In June 2019 a bare metal version was made, which better highlights the details of the model. The windows are a little different from the original version and it has blackwall tyres.
Author: Gianluigi Cappi
You may find more pictures and information on this model plus many other Brooklin stories in the Brooklin Models Collectors Guide.
Collection 2019
Sale 70% Off
Title for image