BROOKLIN AND THE 1952 STUDEBAKER CHAMPION STARLIGHT COUPE
Posted by BROOKLIN MODELS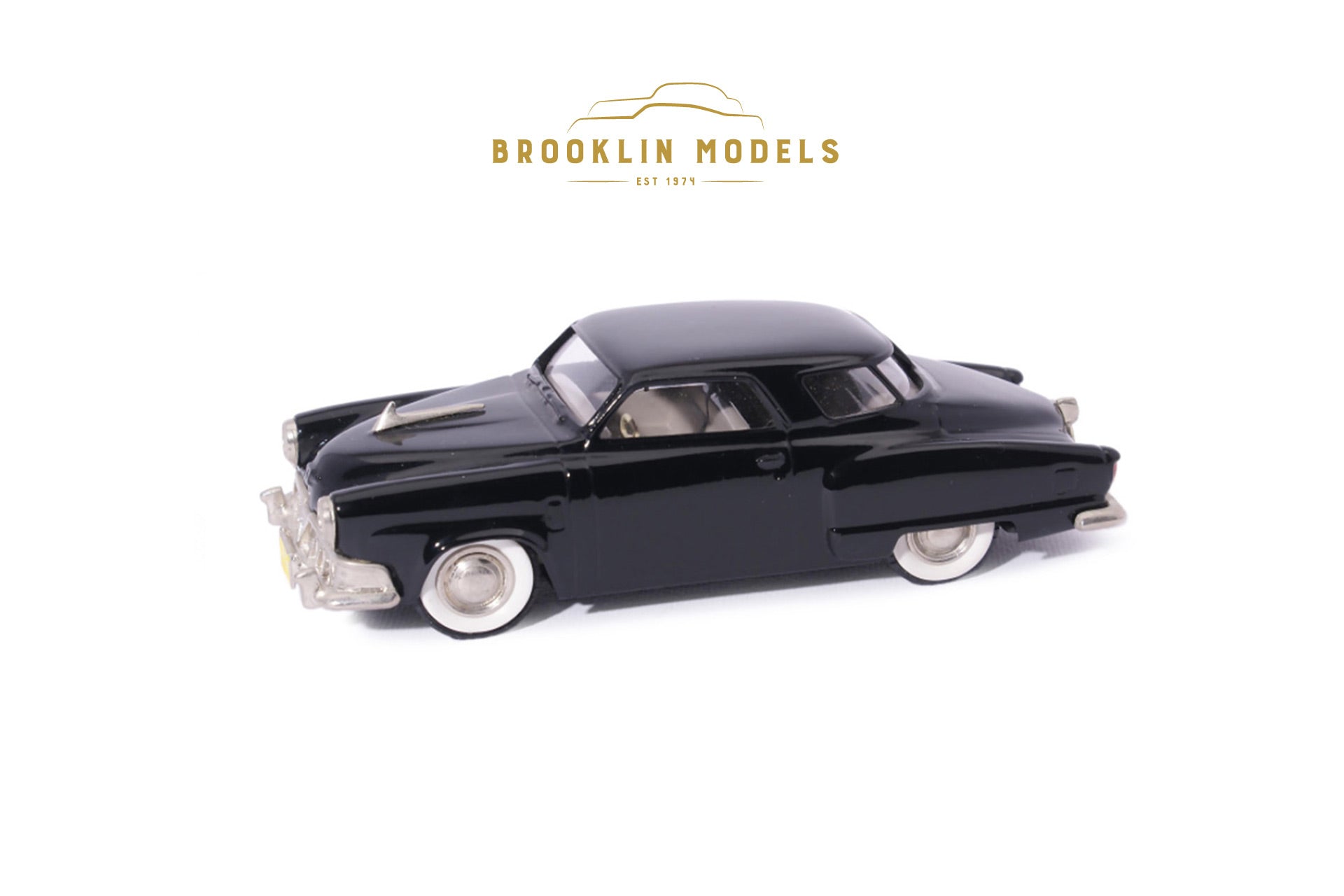 Two standard editions of the 1952 Studebaker Champion Starlight Coupe were made. The first one was released in 1994 and it is finished in black with grey interior. The second one was released the following year and deleted in April 1992. It is grey with red interior. A few of the greys can be found with the grey interior of the blacks and are quite rare, some have a red dashboard. Both have whitewall tyres and yellow license plate.
CONNECTICUT STATE POLICE
When the decision was made by Brooklin models to change the color of the standard model from black to grey, the remainder of the original black Studebakers were sold to a reputable United States distributor for sale. "Connecticut State Police" decals were applied to 100 models and attempts were made to sell them as "authorized" versions, although Brooklin had never given permission for this to be done. Needless to say, this distributor was no longer allowed to obtain any further Brooklin models.
COCA-COLA
A 1952 Studebaker Champion Starlight Coupe Code 3 modification with Coca-Cola decals was seen at the October 1990 Canadian Toy Collectors Society meeting and swapmeet. This model was done in Holland and it is in yellow orange, a color not typical for Coca-Cola vehicles. "Coca-Cola" appears in large red script letters on the doors and the wheel hubs and license plates are in a corresponding red color. Only 40 were made.
Author: Gianluigi Cappi
You may find more pictures and information on this model plus many other Brooklin stories in the Brooklin Models Collectors Guide.
Collection 2019
Sale 70% Off
Title for image