BROOKLIN AND THE 1948 CHEVROLET FLEETLINE AERO SEDAN
Posted by BROOKLIN MODELS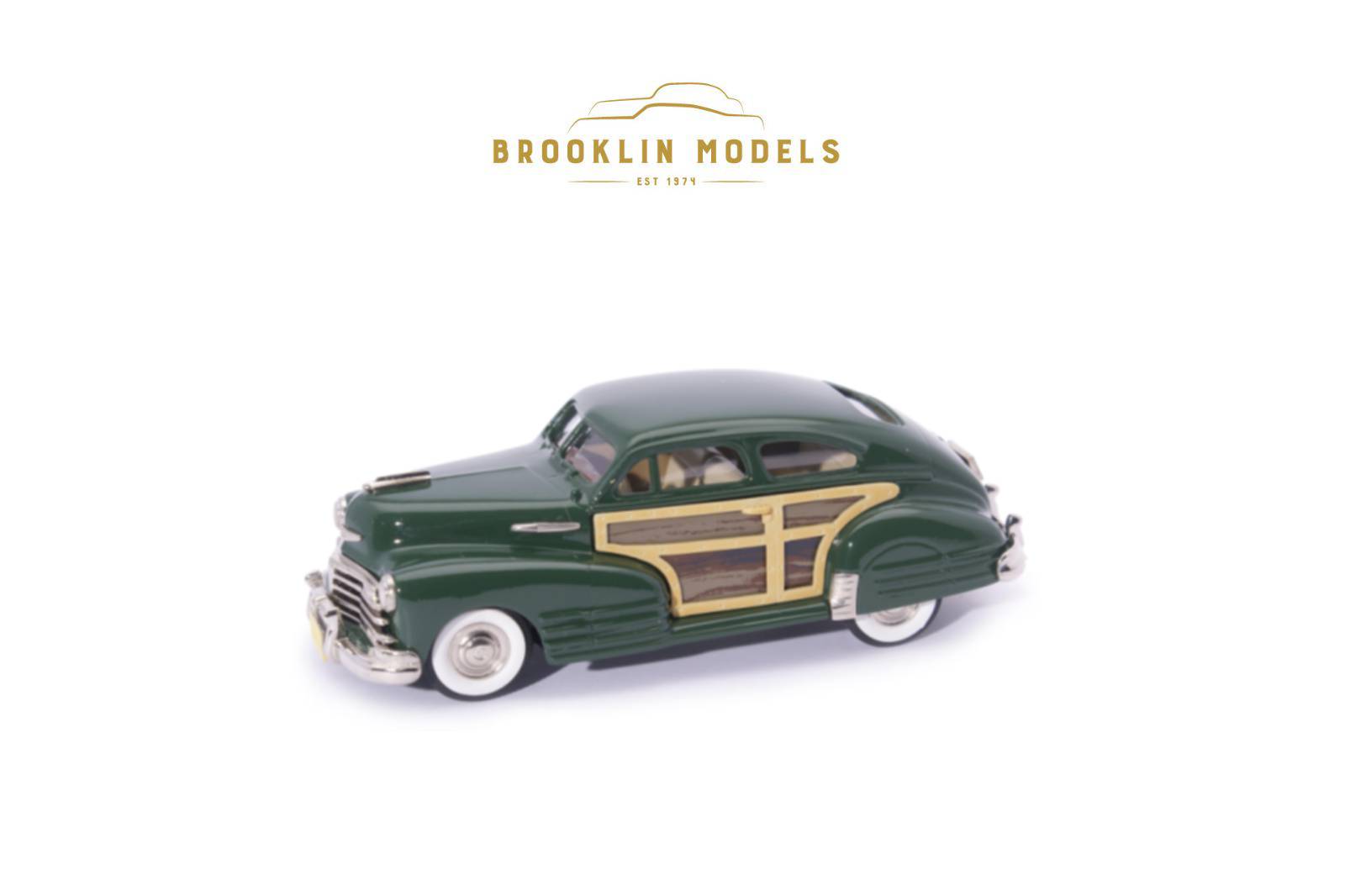 The standard 1948 Chevrolet Fleetline Aero Sedan (BRK50) was released in June 1994 and deleted in January 2001. It is finished in dark green with wood like panels on the doors, light beige interior, yellow license plate and whitewall tyres.
CALIFORNIA POLICE
A beautiful factory special was done based on the 1948 Chevrolet Aero Sedan. The body is painted gloss black, the "woody" inserts are replaced with a solid panel in white with seven-pointed star on the doors and warning lights and siren are added, obtaining a California Highway Patrol car. The yellow license plates are changed to CALIFORNIA and the model is called BRK50A. Brooklin's Chevrolet Police Car, a mix of formality and utility in black and chrome, also features an interior done in blue-grey and black wall tyres. Two versions have been produced, the first 200, released in April 1996, with dome warning light in blue, the second, released in July 1996, with the light painted a more appropriate red. It was deleted in 2001.
WESSEX MODEL & TOY COLLECTORS
The W.M.T.C. choice for 1997 Brooklin special was the 1948 Chevrolet Aero Sedan in powder blue, a color which displays this car's lines and curves much more effectively than the darker colors. The W.M.T.C. arranged for the production of another "woody" to go with the Chevy, in the form of a 1947 Wesley Slumbercoach. This small trailer was no more than a small bed on wheels, but it was enough for the adventuring American public of the early 50's to be able to hit the road and see the nation's natural wonders. The W.M.T.C. Brooklin special set is packed in a special box with specially created artwork. The number of model sets was limited to 165.
Author: Gianluigi Cappi
You may find more pictures and information on this model plus many other Brooklin stories in the Brooklin Models Collectors Guide.
Collection 2019
Sale 70% Off
Title for image