BROOKLIN AND THE 1940 CADILLAC V16 CONVERTIBLE COUPE (BRK14)
Posted by BROOKLIN MODELS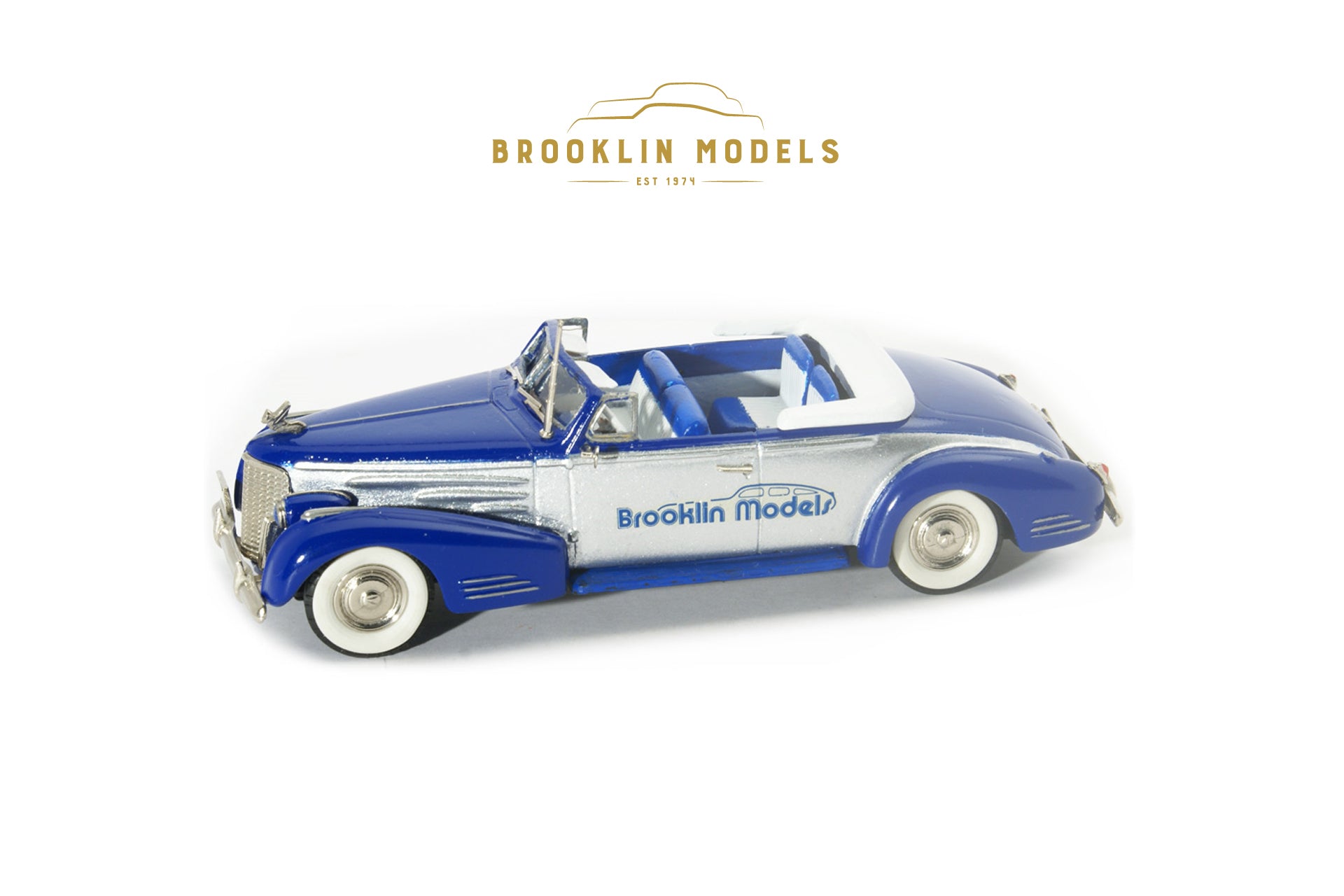 The standard 1940 Cadillac V16 Convertible Coupe was released in 1983 and deleted in February 1994. It is finished in bronze with beige interior, beige roof, green license plate and whitewall tyres. Several color shades were produced from light to very dark bronze.
CANADIAN TOY COLLECTORS SOCIETY
The C.T.C.S. chose the 1940 Cadillac V16 Convertible as the basis for their Greatest Collectors Toy Show special in 1983. This Cadillac is finished in gloss red, with white roof and has a unique casting through the addition of front fender spares to the standard model. 400 models were produced with "CTCS 1983 1 of 400" cast in base.

TOYS FOR COLLECTORS
Toys for Collectors commissioned the creation of a top-down versions of the 1940 Cadillac V16 Convertible. The standard dark bronze body color was retained, but the roof was removed and a tonneau cover fashioned, finished in dark cream. Visors are absent from the windshield frame. Done without permission from the Brooklin factory, these models are considered Code 3.
BROOKLIN SPECIAL
This is a Code 3 which I made in 2016 and it is a companion of the 1932 Packard Light 8  and the 1935 Dodge Van Brooklin Specials. It is finished in silver metallic/blue with white license plate. The seats are painted white/blue and the dashboard is detailed. I added separate door handles and windshield wipers plus side mirrors and aerial. It can be displayed with tonneau or with the original top, both in white. It has original Brooklin stickers on the doors. I made three pieces, one for my collection and the other two were sold to collectors.
Collection 2019
Sale 70% Off
Title for image